Full parking lots, endless queuing customers patiently waiting to be seated, countless orders coming in and out of the kitchen and diners enjoying their plates are not new scenarios to staffs and store manager of Casa Verde. Every restaurant would dream of achieving this kind of panorama on their own store but it's an everyday phenomenon experienced by Casa Verde effortlessly. Why? Continue reading.
From a small canteen serving the 2nd floor dormitory of the Ramos Family's Ancestral house and nearby colleges Casa Verde has grown into an upscale and most visited restaurant in Cebu City. Ten years later, with only having one branch in Ramos  now Casa Verde have already three branches around Cebu continually serving mouth watering plates both to locals and tourist.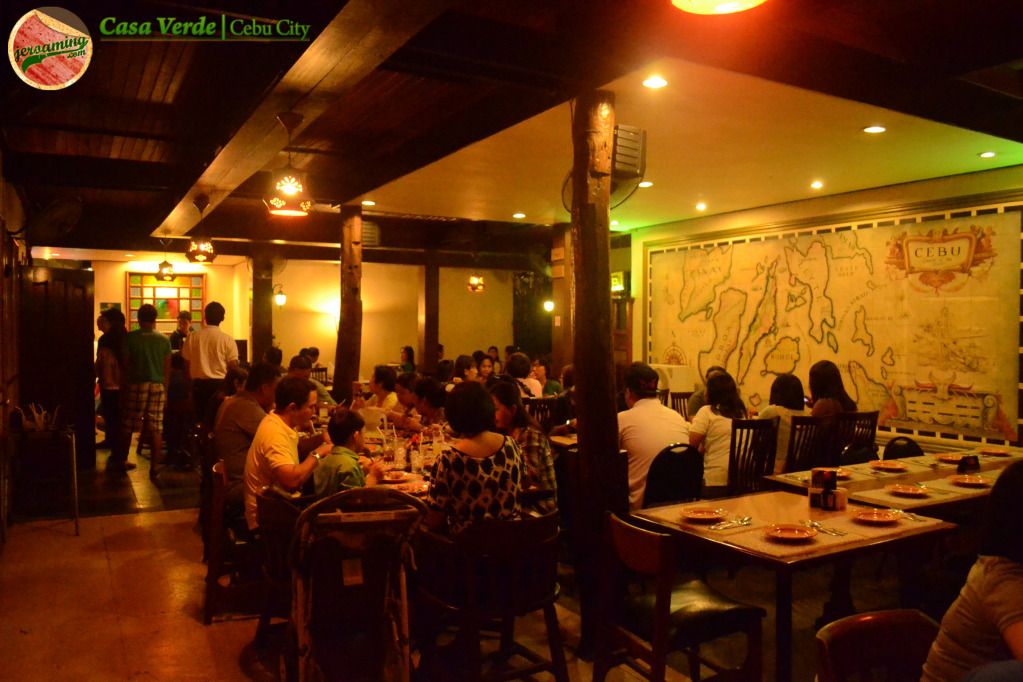 Casa Verde's secret was purely made of passion in perfecting their cookery art. The Ramos family didn't invest into robust marketing ads but focused more with the taste and quality of every dish coming out their kitchen. Instead, the family owned restaurant uses (until now) the cheapest way of marketing strategy – word of mouth. The delicious news reached family friends, fellows Cebuanos and visiting tourist – inviting more and more guest everyday and generating massive flow of cash in to the once was one small canteen.
The same reason why I was in the restaurant – out of my friend's invitation. It didn't take long for me to appreciate Casa Verde's dining ambience; cozy & unique atmosphere, delectable arrays of menu options & attentive servers. The place is just a perfect space to chill and enjoy a scrumptious meal whether with friends, family or a special someone – the place seems to have spot for every kind of diners.
Long before my flight my friend was already talking about Brian's Ribs of Casa Verde. So I gave in and ordered it. I also ordered for a watermelon salad out of curiosity while my friend took Surf & Turf Steak. The salad came first – it's an unexpected gem. I like how the fresh sliced watermelon complements with crispy lettuce, crunchy nuts and strips of sweet mango and with Casa Verde's own sesame seed dressings. It's creamy sweet and sourly tastes best fits with the entire concoction of fresh vegetables and sliced watermelon.
As for the Brian's Rib, the meat is evenly marinated, cooked just right and glazed with honey giving a sweet and tasty flavor.  What is more remarkable about Brian's Rib is that it's tender, juicy and the meat's falls off the bone. The ribs are partnered with a scoop of rice and corn & carrots on the other side.
Delighted & bloated I finished the entire meal. It was one of the most unforgettable gastronomic adventures I will always remember in Cebu. For more information you can check their website by clicking the link below.
Related posts: